Strategic Planning
Integrating Your Vision, Analysis, Innovation and Strategic Thinking
Strategic Planning is a systematic yet highly creative process.
Here are just some of the benefits:
Gain clarity on what really matters to you.
Discover new opportunities.
Create cohesion within your team.
Experience revelations that result in bottom-line profits and streamlined productivity.
Discover the daily inspiration that fuels your excitement for the journey.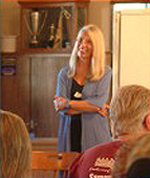 A strategic plan will reveal what's possible, show you the way, and liberate you from doubt and uncertainty as you move into your future. We guide you in creating a clear roadmap to navigate a major change, economic crunch or build a strong foundation to chart your next 1 – 2 or even 5 – 10 years of growth and expansion. We help you create and implement a strategic plan that achieves both your short and long term goals.
Positive outcomes of your strategic plan will include:
ESTABLISH KEY OBJECTIVES Determine the goals and objectives that are most critical to your success and develop a plan to achieve them.
RESOLVE CRITICAL ISSUES Identify, understand and resolve complex issues or dilemmas that hinder your success, both in the short term and long term.
VISIONING / RE-VISIONING Identify, clarify and articulate your company's vision. Find the inspiration that will ignite everyone's motivation to move toward this desired future state.
MANAGE CHANGE & TRANSITION Plan and organize a smooth transition, merger or change in your organization so that productivity, morale, and unity are preserved.
FACILITATE INNOVATION Spark and nurture creativity and innovation by leveraging your strengths, staying open to new possibilities, and capitalizing on your company's unique opportunities for growth.
GROW YOUR BUSINESS Position your company for planned growth and expansion by creating the structures and strategies that support profitable, systematic growth.
IMPROVE MORALE AND PRODUCTIVITY Create the environment, sense of community and internal culture that increases loyalty and commitment so you can attract and keep valuable people and enjoy the benefits of a highly engaged workforce.
"It is not the strongest of the species that survives, nor the most intelligent. It is the one that is most adaptable to change."