Strategic Marketing Planning
Integrating Creative Ideas with Intelligent Strategies
Strategic Marketing Planning will help you increase sales, revenues, and profits. Each step in our proven planning and implementation process helps you develop and pursue the strategies that will achieve the growth you want. We help you discover hidden opportunities for your business.
Benefits of Strategic Marketing Planning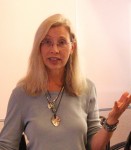 Identify promising business opportunities
Select high-potential target markets
Articulate important communications to customers/stakeholders
Resolve differing opinions about strategies and tactics
Establish branding / re-branding
Create effective promotional campaigns
Improve customer service
Develop creative concepts and marketing messages
Establish strategic positioning for ongoing success
When the question is how to grow your business and improve your position in the marketplace, Strategic Marketing is the starting point for moving your company to the next level of success.
"Mary is always moving action forward. She's incredibly organized, a great listener, and works magic with a group. She's very creative and fun, and always makes me laugh – it's a joy to work with Mary."
"Mary Luttrell's professional approach to marketing and brand development helped our company create a strategic brand plan that focused on our core strengths. Through her thoughtful, supportive leadership and facilitation, we came together as a team to develop a comprehensive plan that continues to be a reference for our marketing decisions. Mary's on-going consultation helps us grow and thrive in a competitive marketplace."