Business Success Planning
Integrating Structure and Clarity
Business success planning is an "umbrella" term that applies to a variety of situations. Universal principles and processes apply, but the focus is specific to the situation and the goals. Whatever the issues and objectives, a successful outcome is the result.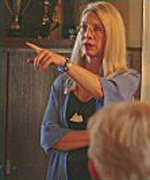 Here are just a few examples:
Start-ups
Re-inventing your Business
Strategic Alliances / Partnerships
Transition and Change Management
Legacy and Succession Planning
Special Projects
In essence, whenever a special situation requires a thoughtful, disciplined, yet creative plan of action, we provide you with an appropriate step-by-step process, customized to meet your specific needs.
Drawing upon a wide range of approaches and methods, we provide just the right amount of structure and the expert facilitation necessary to guide you and your team through a planning process.
We get you "safely" from where you are to where you want to be, from Point A to Point B in the most efficient and effective way possible, minimizing pain and maximizing positive outcomes, usually with a little fun along the way.
"Wisdom is knowing what to do next, skill is in knowing how to do it, and virtue is in doing it."
                                                                                                          David Starr Jordan
"Mary Luttrell has been an absolute godsend. I realized from our first conversation that Mary was the perfect person for me to work with as the midwife for my brainchild. She understood what I was trying to create and what process would work best for me. She walked me through the steps necessary to make my dream a reality – from laying the foundation for my business to picking a name that delights me. I believe it would be difficult to find another consultant who is so professional, affable, creative and detail-oriented. Her guidance, support and sense of humor throughout the process have been invaluable."