About Mary Luttrell
Expertise + Judgment + Experience = Reliable Results
"I help successful companies thrive. We focus their purpose and priorities, develop intelligent strategies, improve performance, increase employee engagement and leadership effectiveness."    Mary Luttrell, ISO-Certified Management Consultant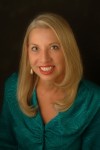 34 years consulting experience
Named one of the 100 Leading Management Consulting Firms in North America
ISO Accredited Certified Management Consultant
Credentialed College Instructor
Bachelors Degree – Purdue University
Masters Degree – UC Berkeley
Monthly newspaper column: Luttrell on Leadership
Business Award for Leadership, Innovation and Community Service
Mary Luttrell helps business leaders turn challenges, problems, and dilemmas into opportunities. She possesses both a creative and analytical genius when it comes to finding practical and innovative solutions to complicated issues. Often referred to as the "invisible strategic partner" to successful companies, Mary offers a wide range of skills as a management consultant, executive coach, organizational analyst, business strategy advisor, expert meeting facilitator, and innovation/creativity specialist.
Renowned industry analyst, James Kennedy, named Mary Luttrell Management Consulting Services one of the 100 Leading Management Consulting Firms in North America. Mary was the first consultant in her community to achieve the highest accreditation in her profession when she became a Certified Management Consultant – a distinction earned by education, experience, client interviews, and adherence to a code of professional ethics, which she has maintained with recertification every three years. There are approximately 500 CMCs in the USA. The CMC certification has been accredited by the prestigious International Organization for Standardization (ISO) based in Geneva, Switzerland. Her CMC is recognized in 47 countries.
Selected as a leader by her colleagues, she served as the Charter President of the Sonoma County Management Consultants Association and later chaired the local chapter of the Institute of Management Consultants for ten years. Mary created a leadership development program called the Executive Round Table, which she led for fourteen years. She was also the founder and managing partner of an executive recruitment firm for seven years.
A featured writer for the North Bay Business Journal since 2008, Mary's column, "Luttrell on Leadership" offers insight and information on leadership issues.
Mary is a "practical idealist," committed to growth and development personally and professionally. She focuses on what is possible for her clients and holds that vision even when they may not yet see it for themselves. Known for her integrity and values-based business principles, she inspires people with her enthusiasm and quiet confidence, and then provides her clients with the practical skills and tools to help them realize their potential.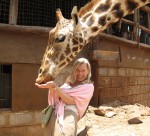 Mary is a founding member of GoLocal, a BALLE affiliate, and a passionate advocate of local economic development and sustainable business practices. An active and involved member of her community, Ms. Luttrell has served in top leadership roles in numerous organizations, including professional associations, the chamber of commerce, and non-profit organizations. She has been honored with a Sonoma County Women and Industry Award for Leadership, Innovation and Community Service.
Mary is an artist, singer, and student of improvisational theatre. She enjoys music, hiking, and landscape gardening. She recently traveled to Kenya to conduct a strategy session for an international non-profit organization.